Home/Blog / How to Avoid Bruising After Injectable Treatments
How to Avoid Bruising After Injectable Treatments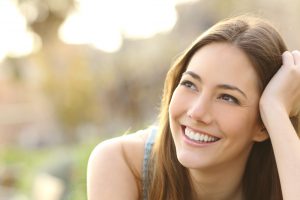 Cosmetic injectable treatments like BOTOX® Cosmetic and dermal fillers are a great way to refresh your face. Taking action both before and after treatments can help you avoid any unnecessary bruising. Before receiving a treatment, discuss your goals and lifestyle with your doctor to ensure that you choose the best product(s). Realize that any injectable treatment may come with some mild bruising and bumps caused by the product itself and the needle entering your skin. Avoid serious side effects by choosing a well-qualified physician. Plastic surgeons and dermatologists typically have the most experience.
Plan your treatments to ensure that any important events are at least seven days after injection—even more if you know that you bruise easily. Bruising from fillers tends to last longer, so to be safe, schedule those treatments three to four weeks before your event, if possible.
Tips for Before Your Injectable Treatment
Make sure that your physician knows your medical history, including any medications or supplements that you use. Discontinuation of the following medications at least seven days before treatment can generally help minimize bruising:
Aspirin
Ibuprofen (Motrin and Advil)
Naproxen (Aleve)
St. John's Wort
Omega-3 fatty acids (fish or krill oil)
Vitamin E
Ginkgo Biloba
Ginseng
Blood thinners (Warfarin, Coumadin, Heparin, Plavix, Savaysa, Eliquis, Pradaxa, or Xarelto)
NOTE: Check with your primary care physician, vascular surgeon, or cardiologist before discontinuing these medications. Blood thinners are used to prevent dangerous blood clots, and for important health reasons, you may not be able to stop these medications. You may still receive injectable treatments, but may have more bruising.
In addition, Arnica Montana (a homeopathic remedy used to reduce bruising and swelling) can often be taken starting the day before treatment and continuing on for five days after treatment to help reduce bruising. Our board-certified plastic surgeon—Dr. Steven Holzman—offers a convenient 30-tablet blister pack that is perfect for pre- and post-injectable treatment.
What Dr. Holzman Does During Your Treatment
Dr. Holzman uses a topical anesthetic (numbing cream) before injecting dermal fillers. The cream is applied 15-20 minutes before injecting. For this reason, we ask that you arrive 20-30 minutes before your appointment to make sure that the cream has time to take effect. BOTOX® Cosmetic and Dysport® do not typically require a topical anesthetic as the injections are quick and relatively painless.
Ice packs are provided to decrease bruising and swelling immediately injections they are administered.
Dr. Holzman has perfected his injection technique in his 20-plus years of practice, so you can feel confident that you are getting the best outcome available with limited side effects.
Tips for After Your Treatment
Know that some common reactions from the injectable product may occur. These include swelling, bruising, redness, itching and in some skin types, discoloration at the injection site. Injectable products may take two to seven days to take effect. In that time, swelling and bruising usually resolve, and you can start to see the beneficial results of your treatment.
That said, the following are post-treatment recommendations that can help limit the occurrence and/or severity of bruising:
Exercise is great, but for the 24-48 hours after treatment, limit your workout to walking, keeping your heart rate well below your usual target.
Avoid hot yoga and inversions that increase the pressure felt in your face.
Avoid excess sun and heat until swelling has resolved.
Use a medical-grade sunscreen daily and reapply often. Dr. Holzman offers Medishade—a medical grade, broad-spectrum SPF 40, 100% chemical free, UVA/UVB, mineral-tinted sunscreen.
Continue to avoid aspirin and NSAIDs like Ibuprofen or Naproxen for 48 hours. You may use Tylenol for discomfort as needed.
Apply cold compresses to any swelling for the first 24 hours after treatment.
If, despite your best efforts, you do bruise, use a makeup or lipstick to temporarily cover the area.
Contact Dr. Holzman
Don't hesitate to call Dr. Holzman at 512-338-4404 or contact us online if you have any questions or concerns.
Previous Post
Next Post