Home/Blog / How Do I Choose the Right Breast Implants?
How Do I Choose the Right Breast Implants?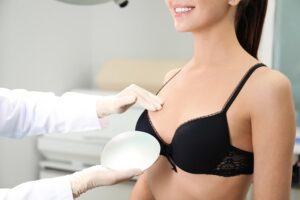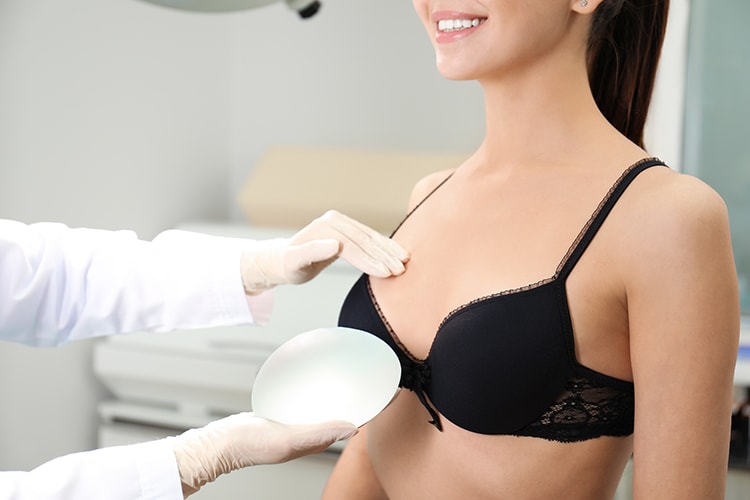 As one of the most popular plastic surgery procedures in the world, breast augmentation techniques and materials continue to advance. In many cases, modern breast implants can last for a decade or more. With that in mind, it's understandable that choosing the right implants requires a lot of consideration. Each individual's preference is unique when it comes to choosing the ideal size, type, and shape of breast implants to match their goals. 
Austin plastic surgeon Steven Holzman, MD understands the importance of performing custom consultations for every patient to help them choose the optimal implants. This may include an analysis of the individual's skin quality, breast tissue density, areola size, nipple position, and underlying chest anatomy. Dr. Holzman uses his comprehensive knowledge to advise patients about their options and help them select the implants that are optimally suited to their goals. Whether you are seeking a primary breast augmentation, breast revision, or implant-based breast reconstruction after cancer treatment, he will work with you to help you look and feel like your best self. 
Here are a few factors to consider when choosing the right breast implants for you:
Breast Implant Size
When it comes to breast implant size, Dr. Holzman often encourages patients to focus on measurements that suit their body type rather than a specific cup size. You and your surgeon should work together to determine the implant volume that can provide an idyllic fullness while remaining proportionate to your frame. 
Breast Implant Type
There are two basic implant types: saline and silicone. Both options are FDA-approved—saline for ages 18 and older, silicone for ages 22 and older. However, they each possesses distinctive qualities:
Silicone breast implants: silicone implants are popular amongst patients for offering an exceedingly natural augmentation. They are filled with a silicone gel that looks and feels remarkably like regular breast tissue. Silicone implants are also less prone to "rippling" (where the edge of the implant becomes visible through the breast tissue). That said, in the rare case that a silicone implant ruptures, it can be difficult to notice, so women with these types of implants are advised to have their breasts checked regularly. 
Saline breast implants: saline implants are typically inserted while still deflated, allowing for a smaller incision and less scarring. However, if a rupture occurs, the saline leaks quickly and will be (safely) absorbed by the body, causing the breast area to deflate. Dr. Holzman rarely recommends or uses saline implants at his practice, since they typically have a shorter lifespan and deliver less satisfactory outcomes for patients.
Breast Implant Shape
There are two primary shape options when choosing breast implants: round or teardrop. Patients may find it beneficial to review examples of which shape they like best, as that can be a helpful resource to share with their plastic surgeon during the selection process. We invite you to review our breast augmentation before-and-after gallery for inspiration regarding the shape you might prefer. 
Round Implants: The circular shape of these implants can produce a fuller, more voluptuous appearance with beautiful cleavage in clothing. They are available in both saline and silicone compositions and, due to their round shape, can move more freely with less of a chance of developing asymmetries over time. 
Teardrop Implants: Also known as "anatomic implants," teardrop implants resemble a more natural breast shape and are almost always composed of silicone gel. However, if implant rotation occurs with teardrop implants, it may be more noticeable due to their shape, and a corrective procedure might be necessary.
Dr. Holzman is committed to patient safety and satisfaction, demonstrated by his numerous accolades—including being named one of America's best plastic surgeons by Newsweek in recognition of his exceptional breast augmentation results. He believes that a personalized, collaborative approach to care produces the most optimal results. 
Ultimately, choosing the right breast implants should involve an in-depth discussion with your plastic surgeon and a thorough evaluation of both your anatomy and aesthetic goals. If you would like to learn more about breast implant options or schedule a custom consultation with Dr. Holzman, please contact us today.
Previous Post
Next Post